Muslim's medicine
Assalamualaikum!
Just want to say, have fun with your last minutes holiday all! Duh... I just want to
run away from this reality
. Ya Allah, please give me some courage...
Another year
,
another chapter
,
another story
,
another trouble
and
another hope
. Definitely, the last story of high school. So yeah, make it fast but fulls of memories. Amiin...
P/S: Don't do things that you will regret, okay?

Assalamualaikum.
Oh dear,
it's morning
! :) Alhamdulillah. Another day to rise and shine. Okay, sekarang tukar BM pula.
Perghhhh... malam tadi A.K
mimpi dah balik asrama
, berdebar2 hati bila bangun. Mana kau tahu hati berdebar2 Cik A.K oi? Alaaa... tahulah... Tak boleh nak buat drama sikit ke? Tapi buka2 mata jer nampak siling. Syukur! Apa yang syukur sangat tu? Nasib baik siling rumah, kalau asrama?
Nightmare before new year
jer lah jawabnya. Apa kau nightmare... balik juga asrama
2 Januari
ni lah. Aduuuuuuuuuhh... *panjangnya aduh A.K*
Pernahkah kamu semua terfikir
kenapa budak2 asrama malas nak balik asrama
? Yang tak duduk asrama lain cerita ya...
Alasan A.K
:
~

Bangun pagi terlebih awal

... Jap, 5.20 tu awal ke?
~

Tiada segala skrin bergambar

iaitu TV, fon, kamera apatah lagi PC.
~

Makanan yang kalah hotel 5 Star

, memang tak jumpa di tempat lain *wink2*.
~

Kerja rumah yang nak meniru ketinggian Gunung Everest

, memang penat nak didaki tahu! Lagi2 di MRSM ni, memang siang malam kerja rumah jadi kawan baik.
~

Bilik air yang sedikit

, menyebabkan A.K kena kunyah kacang, minum kopi, gigit jari baru dapat mandi.
Dah lah,
5 alasan
jer kut? Tapi dah cukup buat
A.K mengigau
tahu! Brrrrr... dah lah, nak blog walking... See you all later! :X

Assalamualaikum. hari ni A.K nak join segmen Blog Pilihan Malaysia ni. Blogger ikut negeri... wee... Dah sah tengok tajuk pun tahu A.K ni duduk negeri mana, negara mana. Tanpa membuang masa,
jom berkenalan dengan A.K
ya! :D


Nama anda
- nama manja atau glamer
Nama saya

A.K

kalau nak bermanja ala2 kucing gitu. Nama glamer?

A.K

! Nama comel?

A.K

! Nama cool?

A.K

! Semua

A.K

lah... Tapi kalau nak serius seperti dalam meeting,

Athirah Khairina bt. Khairuddin

.
Status anda
- sudah kahwin ke belum, anak berapa ramai, isteri berapa orang, heheh..
Semestinya

dah kalau ditanya 10-12 tahun lagi

*amiin*, tapi buat masa sekarang, A.K

single

tapi akan berkahwin dengan buku rujukan kerana dipaksa mama sebab SPM. Jemput datang ya majlis kahwin A.K ni... kui3

Cara hubungi
- contohnya Facebook dan twitter, email boleh juga (mana tahu kalau ada orang nak panggil masuk tv atau suratkhabar). no telefon tidak digalakkan.
Berlambak email ada, nak yang mana satu? Tapi kalau

urusan ala rasmi

macam ni, just drop me an email di
Facebook: Search nama Athirah Khairina
Yahoo Messenger: Add email di atas

Daerah/Jajahan
- di mana anda tinggal
Dah saya tulis "

Saya Blogger Melaka

", so maknanya saya tinggal di

Melaka

la... Di kawasan

Batu Berendam

ya!

Tempat tinggal
- jangan bagi alamat seperti dalam mykad pula, cukup sekadar bagi nama kampung, taman, felda, atau estet mana.
Orang Melaka Tengah mesti tahunya kalau saya cakap, saya tinggal di

Taman Merdeka

. Kalau tak tahu, memang nak kena ni.... Merupakan sebuah taman yang amat besar. Pelbagai kaum hidup harmoni mengikut slogan 1 Malaysia!
Apa yang menarik di tempat anda
- contohnya ada gua ke, ada lombong emas ataupun ada puteri bunian. heheh..
Ada

airport

, betul2 sebelah rumah! Tapi setakat fly ke Bandung je la.





Lepas tu ada banyak kedai2. Ceh wah, ni tempat menarik? Menariklah sebab rumah A.K dekat dengan

Giant, Cowboy, Family Store dan coming soon Econsave

. Hah! Kan senang suri rumah nak shopping barang basah ni! Pilih jer yang mana suka.

Jika anda belajar Geografi, anda mesti tahu yang Batu Berendam ni merupakan

kawasan perindustrian

. Banyak kilang! :) Kalau tak tahu? Maka, sila buka buku teks tingkatan 3 anda ya!

Pasar borong besar Melaka

. Hah, kan dah kata... ni satu dalam sejuta tau di Melaka ni!

Letak banner ini... *dah*

TAJUK: 500 BLOG ! dan linkkan ke entri ini ...*okay :)*
Tuliskan serba sedikit mengenai diri anda dan tujuan jadi blogger
Assalamualaikum.
Hi there. I'm
A.K
. Gadis manis berumur hampir
17
!
I'm your

typical blogger girl
since
I love to blog almost everything.
Tapi kerana kekangan masa sebagai seorang
pelajar hostel
, I am blogging when
it's holiday only
. I'm a proud citizen of
Melaka
! XD This place is so full of
love and life
of course. I'm a
muslim
in almost every possible way.
Hijab
is my protector and I
love
it. My life as teenage girl is like
riding a roller coaster that fulls of loops.
Full of screams
but yeah it's
enjoyable
! Tujuan jadi blogger? :) I want to
share
to the world probably about
my opinion and my life
dear... Bukan kah orang kata, "
Sharing is caring
?
" Dan saya sentiasa berpegang pada motto hidup, "
Y
ou can change your life or you can change the world.
" Selain itu, setiap orang melihat sesuatu dari
perspektif berbeza
. So,
my blog, my perspective.
Unik
dan
tersendiri
, itulah semua orang! Be proud of yourself ya? :) Hidup kita ni sentiasa dipengaruhi orang dan kita sendiri sentiasa mengpengaruhi orang.
Percayalah pada diri sendiri
dan ya,
be yourself and don't ever die to be a copycat
, okay?
4. Tinggalkan url di entri ini *yup2*
5. tolong paste url anda sekali saja untuk mengelakkan gandaan di senarai *Okay*
P/S: Abang, kalau ada kosong jer lah ya? Kalau tak ada, tak apa lah... :X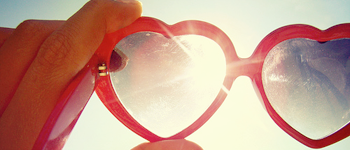 Assalamualaikum.

Fuh, the post title is quite jiwang la... But trust me dear, everyday people play with
love
. Yeah... everyone in this world searching for
love
. I once bet with my friends, "
Kalau cinta ada di jual di kedai... beratur orang nak beli macam time buku Harry Potter ke-7 keluar. 2-3 hari beratur di luar kedai buku nak beli buku tu!
" And of course, my friends agree with me.

Love
is hard to find. It comes from you purest and deepest soul. Bagi budak2 yang ber
cinta
, mesti ingat teman lelaki tulah
cinta
sejati. Poyo jer! Habis kalau clash? Namanya
cinta
sejati juga ke? Kalau kapel sampai berpuluh2 kali, habis tiap2 kali tulah
cinta
sejati? Biar betul?
Hey you, true love is only one and only.
Dah tu, kadang2 ber
cinta
bagai nak rak tapi bila kahwin, 2-3 bulan bercerai... Perghh! Ingat kahwin ni macam komputer ke apa? Boleh Shut Down suka2 hati!

Love
is when you first lay your eyes on a person and
you feel something
even though you only met him
once
. You can't define the feeling.
It's special. It's weird.
And
it's feel uncomfortably good.
Love
is a madness.
Unchanging madness throughout your days and nights.
Love
makes you want to be with him here and the world after, to settle down and to have children. And the resolution is one and only:
MARRY
! Bak kata saya, "
Biar bercinta sampai syurga!
"

Dalam konteks
Islam
,
cinta
yang
bersih dan suci
ialah
p
erkahwina
n
. Saya percaya hampir 99.9% pelawat blog ini ialah
Islam
. Pasti anda tahu, kalau kita ber
cinta
kita
TAK BOLEH
sentuh, pegang, atau touch kekasih kita.
Kapel itu haram.
Kenapa
haram
? Sebab ia
boleh membawa kepada zina.
Ayat Al-Quran,
"..janganlah kamu menghampiri zina"(surah Al-isra' ayat 32)

. Allah berfirman

jangan

. Bila

jangan

maknanya

haram

! Bukankah hidup kita sebagai

muslim

mestilah sentiasa "

Melaksanakan suruhan
Allah dan meninggalkan segala larangannya!

"
I
p

ray
to Allah that one day
I will meet
my special person
,
my
man
. And
I am his woman
. I want him to say to me "
You are mine
.
" and I will definitely will answer "
I am yours, always.
" Kekal bahagia sampai syurga. Semoga Allah kabulkan impian saya ni! Amiin...
Just some words from me to the girls out there.

When someone said that he

loves

you,it doesn't true until he makes the

steps

to make you his wife

by

protecting you

from making sins

, from

coupling

and

always tries to be a better man in the

God way

!



Cinta

tak buta tapi anda yang
membutakan mata anda bila jatuh

cinta

!

cinta sejati
dan
ayat skema dalam buku dongeng '... and they live happily ever after'
. Anda bagaimana?
P/S again: Tersalah kata, tersilap taip... harap maafkan. Saya hamba Allah yang penuh kekurangan.

Assalamualaikum.
So today
I was busy editing and designing pictures.
I made some
icons 100x100,
cards
and start to make
a nice new layout for my blog
*again? What the?* Apart

the layout was
a total failure.

The icons look nice to me

. While the cards are
for my club in Myanimelist.
Let's take a look at my icons
which I made for my blog.



Salam.

Assalamualaikum...
Hari ni seperti biasa, saya
ber 'blog dancing' mengelilingi dunia yang indah
. Saya lihat begitu
banyak blog berwarna warni
... Cantik, lawa, ceh wah! Aduhai, hiperbola yang tak sedap lansung.
Dah lah ni saya nak cakap,
A.K joined 1 contest ni.
Tu dia banner dia dekat atas tu! A.K jumpa contest ni time ber'dancing' tadi. Semangat betul nak join ni! :D Apa macam mahu join sekali tak? :)
Kita tengok syarat2 penganjur kita ni.
Buat satu entri mengenai contest ini, bertajuk Contest Bikin Banner DBSPK.

*okay, dah buat dah*

Banner jgn buat besar-besar. Cukuplah sekadar 125×125 je sizenya.

*ingatkan kena buat besar macam gajah!*



Banner tuh keep it simple la.... yang penting ada perkataan DAIRI BURUK SI PENSEL KONTOT tue...

*baik tuan*

Penggunaan kaler pink adalah dilarang sama skali!!!

*dus

h... sah penganjur kita ni lelaki! Eeee... ya ke? Entah... nama samaran Pensel Kontot. Nama sebenar? Musykil juga ni

*



Suke hati korang nak guna gambar ape..dapat gambar kasut tuh pun cun gak...hehehe

*dah puas saya round cari gambar kasut tu tapi tak jumpa... :P*



Letakkan banner contest ini di side bar blog korang dan linkback ke entri ini ye. Biar sampai contest ni tamat.

*sudah tuan*

Letak link referrer (jika ada) - i.e. dari mana korang dapat tau tentang contest ni.

*diri sendiri kut? Hehehe*



Bila entry tu dah siap & segala syarat sudah dipenuhi, tinggalkan komen kat entry ni & sertakan link ke entry korang tu...senang aku nk gi tgk

*yes sir!*




Contest Bermula 1 Disember 2010 sehingga 31 Disember 2010

*sempat lagi nak join ni!*
Syarat nombor 4 itu agak tak menahan.
Hahaha... Ya lah, saya kan peminat Pink! Tapi apa2 pun... mari tengok banner A.K buat.
Sebab semangat sangat, A.K buat 2
. Boleh kan pihak penganjur? :)
Hadiah penganjur memang buat A.K semangat tau!
Kalau pihak penganjur nak tahu,
A.K buat pakai Adobe Photoshop.
Tak adalah lawa mana tapi okay lah kut? :) Sesedap mata memandang. Ceh wah, ni bukan ayat bodek nak menang ya. A.K pun memang
berminat dengan designing ni!
A.K suka buat banner, avatar, icon dan macam2 lagilah.
Tapi masih di
tahap amatur
lah! Ingat nak jadi designer laa! :) Ya Allah A.K, sudah lah tu... cepat tunjuk pada penganjur banner nya!
Ok... 1, 2, 3... Tadaaaa...
Ada harapan nak menang tak penganjur?
:) Kredit dah habis lah penganjur... Huhuhu... Anyway, komen lah sikit di Tag Board A.K tu ya tentang banner A.K ni? :D Bye2 semua!
P/S: Siapa nak hadiah topup join contest ni ya! :D


Assalamualaikum.
Pada hari ini A.K nak
berbahasa Melayu
pula. Tidak mengapakan? :) A.K nak perkenalkan
kawan always-there-when-I-need-you-especially-bab-cinta
A.K selepas Becha, Nadia, Najah dan Su. Tidak lain dan tidak bukan,
Cik Khaizureen Darwis @ Dzureen @ Zureen @ Zuin.


Assalamualaikum!
Straight to the point... today I will share you some
blogging tips!
These tips are from
my points of view
, okay? :)
1. First of all, your blog must have a
cool name!
:) Be
unique and original.
Don't copycat!
Don't die to be others.
For example, my blog name is Perisple... don't you make a blog name Perispleee. Everyone will know that you copy my blog name with a bit alteration
*kecuali orang kurang waras je tak perasan*.
3.
Don't use too many widgets.
It will
slow down

your blog to load.
Simple is better.
Put this in your mind,
if you don't like to go to blogs who make you want to slam your PC off to ground

,
then
don't make others to think like that about your blog too.
4.
Have a shout box.
Some blogs that I visit have no shout box. It's strange because,
how do you want to interact with others if you don't have a shout box?
Simply make one here at
CBox
or other free shout box.
5.
Customize your shout box!
Another
common thing that blogger always forget.
Don't let your shout box plain and white...
make it interesting!
So that,
every visitors want to drop a comment in that cute box of yours
*contoh terbaik, sila lihat shout box A.K! He3*
!
6. Make
every post as interesting as possible!
Yeah,
this is quite hard
but as long as you have your
brain, creativity, imagination
..
you can do it!
:) Strictly,
no copy pasting articles from web
.
That's so uncool!
7. Last but not least,
update always.
It's up to your choice.
Everyday? Once a week? Once every forth week? Once every month? Or maybe once a year
*sah... blog kamu dah mati kalau yang ni!*
?
It depends on your day and life schedule.
If you are a hostel student like me... you can't blogging everyday during school days do you? :)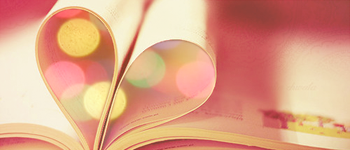 Assalamualaikum! :)
Okay,
gather up everybody
... today A.K's want to teach you
how to use HTML layout
like
the one that I'm using now!
:D There are
few things you need to know about HTML layout.
So are you ready?
Here we go!
:)

Thank you for reading my tutorial.
Questions?
Drop
a comment in my Shoutbox
but
I prefer you drop a question here
at my
Formspring
!
:)
Now...
take your time strolling
this site
to search for a cool layout for your blog! Have
FUN
! :D
*jangan sama dengan A.K sudah lah ya? :)*

Assalamualaikum.
Hooray! :D
:) So like I promise... Here is the
award for my followers!
Tadaaa....
Don't be shy to
take it
and
answer the questions
that follow yaw? :)
Hah, siapa yang belum follow tu.. marilah follow!
:D
Dapat award tau!
:) Just click the link above the Shout box or
just click here to follow!
*A.K tak pakai widget! :P
*
Do you like my blog? :)

*mesti sukakan? hu3 :P*

What do you think about my blog?

*komen, kutukan, kritikan, etc di

terima! :D*

What do you want to say to me?

*mesti nak cakap A.K comel kan? :D hehehe..*

Tag this to your 3 friends and tell them in their shoutbox! ;)

*terima kasih ya? :)*

Please tell me in the Shoutbox if you have take it ya? :)

Boleh jawab dalam mana2 bahasa yang anda suka, BM, BI, Jawa, Korea, Jepun, etc... mengikut cita rasa empunya! :)

(Click picture for bigger preview)
For your information the picture that I'm using are the characters from Vampire Knight manga!
And then here are some
awards for the blogwalkers
that stumble into my blog!
Thank you for visiting ya? :)
I appreciate it very much.
If my followers want this award and above award... just take them! :)
They are
specially made for the blogwalkers!
Is this the first time you are here? :)

*datang lah lagi ya? :)*

Do you like my blog?

*jangan malu2 cakap suka*

Will you follow my blog?

*sudikah anda?*

Tag this to your 3 friends and tell them in their shoutbox!

*terima kasih ya? :)*

Please tell me in the Shoutbox if you have take it ya? :)

Boleh jawab dalam mana2 bahasa yang anda suka, BM, BI, Jawa, Korea, Jepun, etc... mengikut cita rasa empunya! :)

(Click pictures for bigger preview)




Credits