Muslim's medicine

Assalamualaikum w.b.t. and peace be upon you. From my big beautiful warlock brain, welcome to
Perisple
. You're either in my corner, or you're with the trolls. This is the personal world of
Athirah Khairina Khairuddin
. A 5th year medical student at Jordan University of Science and Technology so yup, she's in Jordan now. She has many hobbies and won't fit if they are written here. Allah is her God and Muhammad is her prophet. And so that makes her an abid and khalifah. Thank you for stopping by here. Anything to ask you can email me at
ak.irarina@yahoo.com
:)
Wednesday, February 2, 2011
Salam,
see up there guys and gals? And look around. It's a
new header

+

layout
... The header it's
kinda creepy
... Hmmmmm....Yelah... dah lama tak menggunakan skill Photoshop yang ada. Tak apalah... kalau ada masa A.K buat yang lawa lagi! Aduhai,
A.K ni busy kalah Perdana Menteri
lah katakan! But I love the color scheme.
Pink + Yellow
. Really nice combination! What do you think? :P
Nak story sikit boleh tak?
*ceh, macam nak bergosip*
A.K naik form 5
*tak habis2 lagi....*
ni
BUSY
sangat! Tapi A.K
suka jadi F5
, senior year lah katakan... Sekali dan takkan boleh repeatnya! Lagi2 bila
adik form 1 dan form 4
yang nak masuk
7 Februari
ni.
Tahniah ya semua yang dapat masuk MRSM Batu Pahat
. Kasi gegar Batu Pahat dengan result kita! Ouh tak sabar pula! :) Walaupun kerja rumah still menghantui mimpi indah A.K waktu malam, A.K tetap bersabar! Insyaallah, dapat
straight 9 A+
nanti, semua ni akan jadi experience terindah!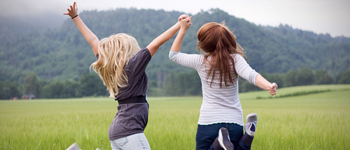 Besides that, this is
the last year
untuk A.K
tidur, eat, minum, laugh and etc
dengan
besties A.K + semua guys and gals dalam batch A.K
yang A.K truly sayang. Hampir 5 year together, A.K know almost everyone personalities. Yang
sengal
, yang
cool
, yang
hot
, yang
cun
, yang
comel macam A.K
*perasan*
yang
macho
, yang
perangai tak boleh blah
, yang
gelak tak ingat dunia
, yang
cakap macam tertelan microphone
*tidak ditujukan kepada sesiapa... heeee*
, yang
suka tidur mati
dan
macam2 lagi 'yang
'... Pergh,
memori terindah
di alam persekolahan! :D Memang A.K
saaaaaaaaayang
kamu semua sangat2! Nanti dah besar, bila kahwin... jangan lupa jemput tau!
classmates
this year:
Su, Zureen, Laila, Eyka, Gayah, Syra, Farah, Aqliah, Achik, Fatin, Masyit, Tyra, Bearha, Fiqah, Wan, Syahida, Yan, Kamar, Anis, Nazu, Amal, Serai

,
Rahman, Syed, Tutu, Avatar, Alex, Faris dan Tiger
...
anda semua memang yang terbaiklah!
Bikin hidup A.K di zaman form 5 ni
huru hara
! Hahahaa... XD Sampai kelas2 sebelah asyik "Shhhhhhh..." jer. Nak buat macam mana, kita semua kan ada microphone dalam mulut kecuali A.K! :D
Dear readers,
appreciate your life especially yang still di alam persekolahan.
Time nilah nak ketawa sakan tanpa perlu ingat tentang duit dan tanggungjawab. Yang dah dewasa dan bergelar Encik Suami dan Puan Isteri, jalankan tanggungjwab dengan sebaiknya :)
May Allah bless us.
P/S:
A.K nak kahwin muda... Amiin!




Credits